The teacher's results are in !!!! These students have stood out amongst their peers in the following areas: Treating others with Respect, Following Directions, Perfect/Good Attendance, Consistently doing their best in class, Being a positive leader/example for others to follow, Shows constant improvement each week, and adhering to the proper dress code.
Check out our students of the month below !!!
Unmute for Sound
Registration is Now Open
Come Join our Dance Family
WE'RE BACKKKKKKKK
​
AND SO EXCITED TO SEE ALL OF OUR NEW AND
RETURNING DANCERS THIS YEAR
​
**$10 OFF REGISTRATION FEE FOR ALL RETURNING STUDENTS**
CLICK HERE TO ENROLL:
Creative Expressions Dance Studiio Online Registration (jackrabbitclass.com)
**** SPOTS WILL FILL UP FAST SO DO NOT WAIT !!!: ****
REGISTRATION VIDEO : https://youtu.be/CsPuFyRGpug
Please Follow, Like, and Subscribe !!!!
CLICK HERE TO DOWNLOAD OUR SCHEDULE AND REGISTER TODAY https://www.cedsdance.com/schedule
OR
SIMPLY VISIT WWW.CEDSDANCE.COM
BOYS TAP IS FREE FOR ANY STUDENT SIGNED UP IN ONE ADDITIONAL CLASS
HELP US SPREAD THE WORD !!!
CALLING ADULTS
GET FIT WITH LEVELS
LEVELS STEP CLASS: Open to all Fitness Levels (Dance/Step Fitness)
Classes are Every Saturday starting at 10:00 am
All Adult Classes are 50% off with a registered student.
We want to see you all this year in Jazz, Hip Hop, Tap, and NOW LEVELS Step Class.
Let's WORK IT OUT and start this dance season off right.
MARK YOUR CALENDARS:
Classes Start Monday September 11th
WE CAN'T WAIT TO SEE YOU ON THE DANCE FLOOR !!!
CEDS Annual Souvenir Book
HELP SUPPORT OUR YOUTH
​
​
Each year CEDS students have the opportunity to sell/turn in ads for our souvenir book. All funds raised go dirctly to our dancers for scholarships. These participants will be eligible to place as one of our top ad winners and receive a scholarship. Each ad form filled out will have a place for the student's name to receive credit.
Ad forms are fillable and can be turned in/mailed to our studio office or emailed to cedsflint@gmail.com.
​
This is the perfect opportunity to:
Market a Business
Give special recognition or Create a Personal Ad for a Dancer or Staff Member
Engage in Community Outreach
Commemorate CEDS 40th Year
Can't think of someone to ask ??? Here are a few options that may help:
Local churches, schools, neighbors, shop owners, funeral homes, business owners, sororities, fraternities,
radio stations, family members, and more.
COMMUNITY is how we thrive and COMMUNITY is how we grow !!!
PLEASE SPREAD THE WORD TO ALL AND HELP US SUPPORT OUR YOUTH !!!
WHAT'S HAPPENING




Take a look at what's going on at CEDS
CALLING ALL SENIORS!!!
All 2023 Seniors can apply. Be sure to spread the word and apply today !!!
ARE YOU READY TO JOIN THE MOVEMENT ???
PARTNERSHIP : LEVELS AND CREATIVE EXPRESSIONS
Classes are now EVERY SATURDAY at Berston Field Housefrom 10:00 - 11:00 am.
Parents Let's Move..Spread the Word and Tell a Friend.
We can't wait to see you there !!!
Payments Accepeted Via :
**Cash App: $CEDSflint I PayPal: paypal.me/CEDSFLINT or via your Parent Portal **
CLASSES START BACK UP JAN 7TH


AFRO BEATS
Join Us For Our Next Class
MARCH 18TH @ 12:00 pm
It's Time to tap into the Rhythm
** Payemtns Accepted Via : Cash App: $CEDSflint I PayPal: paypal.me/CEDSFLINT or via your Parent Portal **


CALLING ALL STAGE PARENTS & VOLUNTEERS
​
The time has come as we are now in preparation for our annual dance recital. We are in need of stage parents for the show. Are you that lucky parent or volunteer ??? We could really use your support. All stage parents will recieve a FREE recital DVD/USB & T- Shirt. Please be sure to use the link below and sign up today. We can't wait to hear from you!!
STAGE PARENT SIGN UP LINK
​
​
​
COME JOIN US AND SIGN UP TODAY !!!
Monthly Meetings held at
Berston Field House
​
SNACKS WILL BE PROVIDED !!!
Please help us spread the word
ALL girls ages 8 - 18 in the Flint/Surrounding Communities are Welcome !!
​
IMPACTING OUR FUTURE
LEADERS OF TOMORROW
REGISTERED LEADING LADIES
Next Meeting January 21, 1:00 - 2:30 pm
Accepting New Applicants
Summer 2023
ALL are Welcome to Join Us
EMBRACE THE MAGIC
We are excited to celebrate culture, history, and heritage within our community. Our teachers and students are committed to building self esteem, pride, and embracing all ethnicities. The City of Flint is built upon an amazing community of people who support one another and we are proud to say we are apart of that Village. Take a look as we EMBRACE OUR MAGIC !!!
Feel free to like and subscribe to our Youtube channel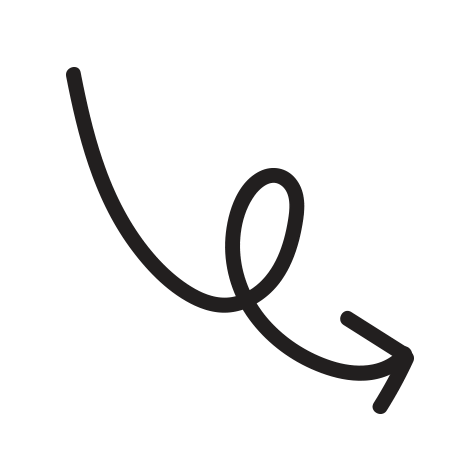 UPCOMING PERFORMANCES




Come Show your Support !!!!
Flint United Basketball Performance
​
APRIL and MAY 2022
Location: Dort Financial Center, Flint
Time : 3:00 pm
​
​
CEDS 40th Annual Dance Recital
​
Sunday, April 30th
Location: Whiting Auditorium
Time : 7:00 pm
​
​
Light Up the Night
​
December 1, 2022
Location: Berston Field House
Time : 6:00 pm
​
​


SUPPORT OUR YOUTH
​
Creative Expressions Dance Studio Inc. ® is a non profit 501(c)(3) organization, that supports itself as a business,
which means your donation is tax deductible.
With your donation we are able to provide dance education for our elite dance and performing arts programs. Help from sponsors and donors not only help with supporting dance education but assists with providing the materials needed for each student to thrive in life and within the program. It has been been because of our amazing sponsors and donors that allow us to pour into the youth within flint and the surrounding communities. We would like to use these funds to give DIRECTLY to our students in the form of leotards, tights, shoes, costumes, equipment, and dance education. Feel free to donate more to help our studio and impact the lives of our youth.
What a way to SPREAD LOVE and SUPPORT our youth !!!
If you would like to donate to our organization click the link below.
We Thank you in advance for making a difference in the lives of our students!
​